Apartments Near Penn Landing
---
Steeped in history and culture, Waterfront II offers you the opportunity to live in one of the country's oldest yet most vibrant neighborhoods. Featuring original architecture paired with the charm of cobble stone streets that hold the stories of our founder fathers, our apartments near Penn's Landing exemplify the City of Brotherly Love. Nestled in Old City, Waterfront II is close to Philadelphia's hottest modern attractions yet near historic icons that have evolved with the city itself. One such icon is Penn's Landing.
Commemorating that landing of William Penn in 1682, today Penn's Landing is a seasonal, waterfront gathering space for the people of and visitors to Philadelphia. According to historical writings, in 1842 Penn's Landing was a "web" of wharves and commerce. The area served the shipping needs of the city for decades to come. In 1967 the city began a plan to develop the landing's decrepit docks in a recreational park. During this time walkways were put, the amphitheater was built, trees were planted, and a sculpture garden was erected.
Today, Penn's Landing hosts a variety of events from free concerts to festivals and flea markets. In addition, visitors can explore the Independence Seaport Museum, as well as several historic ships which are moored at the landing. The USS Becuna, a World War II-eta submarine, and the USS Olympia, a Spanish-American War-era cruiser are features of the Independence Seaport Museum. You'll also find Moshulu, which is a modern-day floating restaurant housed on a barque.
History and current culture blend seamlessly around our apartments near Penn's Landing. From the historic ships and monuments erected along the waterfront to modern conveniences found in the multitude of seasonal activities offered, this vibrant area of the city continues to play an important part in Philadelphia's narrative.
Contact us today to learn more about Waterfront II and write your own history among one of Philadelphia's finest neighborhoods.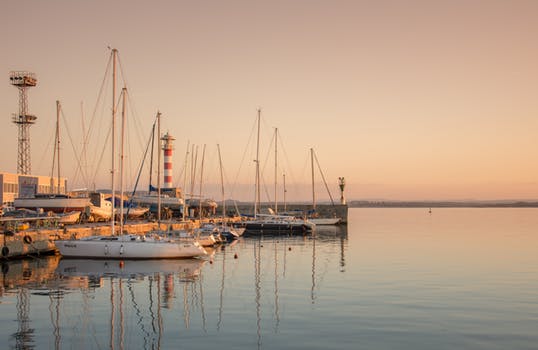 Contact Old City's Waterfront II
---
Come see for yourself how living at Waterfront II's Old City, Philadelphia apartments will enrich your lifestyle. Waterfront II will feel like home immediately, with open floor plans, wood flooring, in-unit washers and dryers, and pet-friendly policies. We show our residents how much we value them by providing incredible community and apartment amenities and a complimentary membership to MetroFit fitness center. From spectacular city views to dozens of landmarks, galleries, and cafes, you can experience the upbeat and invigorating Old City neighborhood every day. It is all located right outside our doors. We look forward to showing you around our top-notch apartment building. Schedule your tour by completing the form below or calling our leasing office at 215-351-1535. Remember to ask about our preferred employer program as well.
Learn More About Waterfront II Apartments
---
Address:
106 S. Front Street
Philadelphia, PA 19106
Hours:
M-F: 10-6, SAT: 10-5, SUN: 12-5
or anytime by appointment